DPAS LIVE REVIEW
Glenn Hughes
Shepherds Bush Empire, London, 25th March 2007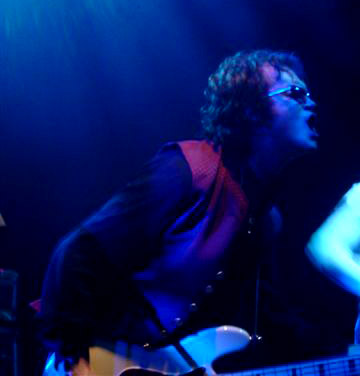 The Voice was on stage just on time at 9.15PM in front of an ecstatic crowd. I'd been waiting for that moment since last seeing Glenn perform, in Dudley last October. They opened with "Valiant Denial", which set the stage on fire.
Glenn was in great form, and in front of an almost packed venue which can accomodate up to 2,000 people.
This set list was unbelievable, I''d never previously heard "This Time Around" and "Gettin'Tighter" performed live. Seeing so many Purple tracks in the set list was a real pleasure.
I think Glenn has found the perfect balance between his solo material and Deep Purple days. The band were great too. Jeff Kolmann's intro to "Mistreated" was brilliant as usual, and Mark Mondesir's drum solo was really impressive.
All I can say is that we had a blast... We came from France especially to attend this show, and it was worth every Euro. Hats off to Mr Hughes and we'll see you soon.
The set list :
Valiant Denial / Orion / Land of the Livin' / Mistreated / You Got Soul / This Time Around / Gettin' Tighter / Don't Let Me Bleed / Steppin' On / You Keep On Moving / Encore : Soul Mover / Burn.
review & photo: Nathalie Milliet
DPAS Photo Gallery : Shepherds Bush Empire, London, March 25th 2007