February 8th, 2004. Orpheum, Vancouver. 1st Show Of The Tour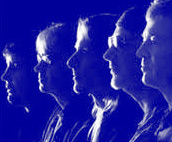 Deep Purple Set List
Deep Purple began their latest North American jaunt in Vancouver on Sunday, Feb.8th. The set list for the first half was: Silver Tongue / Woman From Tokyo / I Got Your Number / Strange Kind Of Woman / Bananas / Knocking At Your Back Door / Contact Lost / Well Dressed Guitar / House Of Pain / Perfect Strangers. The second half (introduced by vintage band photos projected on a screen) consisted of all seven tracks from the Machine Head album (performed minus in-between song intros) plus When A Blind Man Cries. Encores: Hush / Black Night. Joy Pettit

"Jon Lord's a monument in our lives, a founding member of Deep Purple and just a really darling guy. I spoke to him just a few days ago; we send emails regularly and he phones us up in the dressing room, quite frequently, before going onstage. 'What's the set list tonight?' Ian Gillan. full Chartattack interview, Feb.6th 2004
"Opening act Thin Lizzy -- which comes off as little more than a tribute band without the late Phil Lynott -- serves up a less-than-memorable 45-minute set. Then it's time for Deep Purple. The clean-cut Gillan emerges completely out of context; with his bare feet and baggy white shirt and pants, he seems ready for an afternoon at some tropical cabana. By the time the band is working its way through Woman From Tokyo, the die is cast: The fans are on their feet screaming, air guitars roaming like saw-off shotguns, disembodied heads bobbing back and forth with the intensity of human woodpeckers. And you know what? If you close your eyes the band sounds pretty damn good. During 'Smoke On The Water' some fans raised not cigarette lighters but cell phones so their loves ones at home could listen." Larry Pynn

"Glover first heard Morse's boggling fretwork while Purple was touring Germany in the early '80s. "We were driving to a hotel and this classical piece of music came on," he recalls, "and I thought it was Bach. Then all of a sudden it took a left turn, and I realized it wasn't Bach at all - it was actually quite modern. I thought 'Who the hell is this?' It was a piece called 'Go for Baroque', on the [Dixie Dregs] Unsung Heroes album. So I immediately checked it out and I became a huge Steve Morse fan."
www.straight.com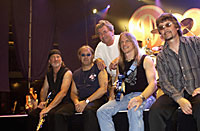 "I'm used to being under pressure, the reason I got the gig was that I could stand on my own and contribute. I loved what Ritchie did but, at the same time, I'd been around and had my own ideas. We walk a tightrope between familiarity and innovation. Fortunately, we have an escape route. By playing the songs from Machine Head, we've been given carte blanche to play new stuff."
Steve Morse, interviewed by The Province, Feb.6th 2004
February 11th, 2004. Warfield, San Francisco. Jammin' With Joe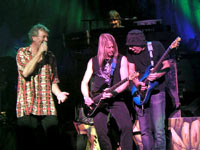 A sell-out crowd witnessed Ian Gillan inviting "all former members of Purple in the house" up on stage for the encore. Joe Satriani joined them for 'Black Night'....see our Photo Gallery for pictures of the event! Photos by Scott DuBose
"Proving once again that there is definitely an audience in America for this type of classic rock music, Purple played a confident and tight set that mixed new songs, some hits and the entire Machine Head record into a two-hour set." read the full review of the show at www.classicrockrevisited.com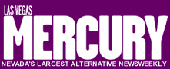 "Unlike U.K. contemporaries such as Led Zeppelin and Black Sabbath, Deep Purple brought a polished musicianship to rock 'n' roll that defied the easy digestibility of ready-made guitar rock. "Deep Purple was always a very musical band," Glover says. "We drew from a huge classical and jazz influence, and that requires a certain dexterity on your instrument. Not to take anything away from Jimmy Page or Tony Iommi, because their ideas were great, but what Deep Purple was doing was musically way beyond that. And I think to a certain extent, that's why we're held in less esteem than the other two, because we're not quite as simple or as easy to copy."
Roger Glover interviewed by the Las Vegas Mercury, Feb 12th 2004
February 14th, 2004. The Wiltern, Los Angeles.

"The LA show was one of the special DP shows. I've seen the band 1 or 2 times on all of the last tours since 96 and the LA show was one of those nights where the band was in overdrive and it took the audience along for the ride. Gillan's voice sounded about 20 yrs. younger and it was an amazing show. Simply stunning!" Frank Beltran

It's not like the band is making a series of comebacks, the band for the last 20 years has played constantly with no more than a couple of months off,'' guitarist Steve Morse said. "A real difference is you can go to five shows in a row and hear different stuff each time.'' read the full Steve Morse interview at the sb sun
February 15th, 2004. House Of Blues, Las Vegas.

"The show is, in simple terms, amazing. No gimmicks there -- no high-tech gadgets, black leather, gothic images, dancing girls or star-shaped guitars. Even singer Ian Gillan's extra-long mane is gone -- but certainly not his glass-shattering voice. Pure musicianship, enormous energy and virtuosity, fabulous Ian Paice's drumming, brilliant on-the-go improvisation and radiant smiles revealing the satisfaction over a job well done. Must be really hard, playing in a new city every night for months in a row? After all, they are not quite young anymore. "I am not getting tired doing what I love," Glover said. "That's like Duke Ellington once said, 'I play for free, just getting paid for travel.' But I personally have no plans to keep playing beyond 2049, no matter what they say."
read the full artcile at The Salt Lake Tribune
February 17th, 2004. Kiva Auditorium, Albuquerque.

Glover looks down on the 'Are you ready to rock!' syndrome, where singers scream at audiences to get them fired up and, well, ready to rock. With praise and admiration he explains how Purple lead singer Ian Gillan "doesn't ever shout at an audience." "People don't want to be shouted at. It's like a television program about a made-up band. That's the kind of thing you would have them (do). Its such a cliché. Are they ready to rock?! They paid their money to get in, of course they're ready." read the full Roger Glover interview at Albuquerque Tribune Online.


"As an aspiring young rock guitarist, Morse says he remembers trying to emulate Blackmore's guitar solos on Burn. Deep Purple songs became part of his repertoire as he developed his skills as a future guitar god." see the full article at www.news-bulletin.com
February 20th, 2004. Majestic Theater, San Antonio.

Glover is quick to point out that Deep Purple doesn't consider itself an oldies band. "Our audience depends upon what country we're in," he said. "In America it's an older audience because the media pigeonholes us as classic rock. But, in Europe and Asia we're a band along with all the other bands. In Poland and in the Czech Republic our audience is 18-25. We rarely see older people in the crowd." read the full interview from the San Antonio Express News.
February 24th, 2004. Chicago Theater.

"Ducking out for a quick trip to the men's room felt like a brief visit to the Twilight Zone as there were two guys at the urinals having a real-life version of the old Blackmore vs. Morse flamewar, something I didn't expect outside the internet. The Morse defender then asked me if that was Tony Carey at the keyboards. When I told him it was Don Airey he said "Wow, he's changed." Well yeah..."
full review + photos by John Hopkins


"We are restructuring [the U.S. tour]. It's basically just a gimmick; what we're doing is saying that we're playing the Machine Head album from beginning to end in the show, which we are in fact doing. But it's really just a question of presentation because we do all those songs anyway, all but one or two. We're just kind of lumping them together - actually just to get publicity, to be honest," Ian Gillan, see the full interview at Chicago Innerview


"We looked around and found a wonderful chap by the name of Michael Bradford. He is very, very bright -- a great musician, very intelligent, locks into what you are trying to do straightaway -- and it was just very confidence-building. Everybody in the band suddenly thought it would be really nice to get into the studio, instead of, "Oh, god, here we go in the studio." And that was the major change when it came to the creation of "Bananas" -- to try to expand the horizons a little."
Ian Paice , see the full interview at the Chicago Sun Times
February 26th, 2004. Massey Hall, Toronto. updated 2.03.04

"Side B of the album was played in reverse order to ensure that "Smoke On The Water" was the final song of the night. That meant that "Space Truckin'" was first and was followed by "Lazy", the band's most cohesive song of the night. The four instrumentalists were as tight as could be on this mid-paced boogie, with Morse finally showing some restraint to his playing, something he couldn't do on "Smoke On The Water." Instead of playing it cool, Morse went to town with the guitar histrionics and wanked out on one of the most simple, effective riffs in rock history. I may be in the minority, but his soloing was a bone of contention for me all night and this finale was too much. Morse's complete lack of restraint ruined the song for me. Regardless, both bands put on great shows." full Chartattack review, Mar.1st 2004
"With three of the five core members present in singer Ian Gillan, drummer Ian Paice and bassist Roger Glover, the group kicked things off with Silver Tongue from the band's latest album Bananas. But for most of the evening, it was guitarist Steve Morse and keyboardist Don Airey that owned the show. The middle portion, containing three instrumentals, seemed to bring the show down somewhat. Contact Lost, dedicated to the astronauts who perished in the 2003 Columbia shuttle disaster, was quite pretty. Don Airey's lengthy keyboard solo, which contained a snippet of O Canada, was far from it.
Having completed Perfect Strangers, a video screen dropped and turned back the clock. Images of Muhammad Ali, Janis Joplin and other '60s icons were shown as the band tore into Highway Star, creating a horde of air guitarists all around." read the full review by Jason Macneil at the Toronto Sun

'Deep Purple sucked me into their blistering recreation of the 1972 prog/metal classic Machine Head at Massey Hall last night - that was until they switched the sequence so that "Smoke On The Water," the album's most familiar tune, was moved to the end. Up until that point, singer Ian Gillan and fellow originals Ian Paice on drums and Roger Glover on bass, superbly supported by guitarist Steve Morse and keyboardist Don Airey, had been making a reasonably strong case that Machine Head had a lot more going for it than just the one song. Then, it seemed, they decided that the one song was really what it was all about, after all.
It was one thing to slip "When A Blind Man Cries," a track from the same session that didn't make it on to the album, between sides. By reversing the order on the back end, beginning with closer "Space Truckin'" followed by "Lazy" and then "Smoke On The Water," they bought a big climax but weakened the argument.'. Read the full review at the Toronto Star
February 28th, 2004. Trump Marina, Atlantic City. updated 1.03.04

"I thought Don Airey was brilliant, and couldn't imagine anyone else replacing Jon Lord. He added a nice touch including a snippet of "Born in the USA" into his first solo in honor of being in Springsteen's New Jersey. In this day and age when bands just go through the motions and you're not sure how much of the playing is actually live, this little gesture meant a lot..." full review by Eric Eisenstein

"You think that someone who's crucial to the band can't leave. When Ritchie Blackmore was in the band it was generally perceived by the public that he was the guiding light of the band, and I think in the early days he was. His riffs more than anyone else's really set the tone of the band. ... So he was a towering figure of the band and I'm sure that many people thought that without him Deep Purple would not exist. ... And then when Steve (Morse) joined as a permanent player and we started writing new stuff, the band just took on a whole new persona. And of course there are endless debates about, 'Oh, these songs aren't Deep Purple,' and then other people going, 'Yes, but it is Deep Purple and they're fresh.' So there's endless things for fans to talk about, and they do. But we in the band, all we care about is the fact that we're making music. We don't see ourselves as part of a history. We see ourselves as working, living, breathing musicians living in the present. "
Roger Glover, Feb.20th 2004. read the full interview at thedailyjournal.com
February 29th, 2004. Beacon Theater, New York. new 2.03.04

"Hank just went to see Deep Purple: "A great show. Three originals: Ian Paice (drummer), Roger Glover, and Ian Gillan (yes, the "Smoke on the Water" and "Highway Star" singer) were on hand. Highlights included "Smoke on the Water," of course, "Highway Star," "Woman from Tokyo," and "Space Truckin.'" (Some of the new stuff sounded pretty good too.) Ian Paice on drums was at the top of his game, though, and the highlight of the show. The guy's still a monster on the Pearls. Guitarist Steve Morse (Dixie Dregs) had the chops. Don't miss Blackmore. Miss Jon Lord on the keys, though. Two sellouts at the Beacon; house full of old guys like me except for the occasional kid. But as my son's friend Pete observed, a lot of the fans spent the evening fetching beers and heading to the rest room." Andy Serwer at Fortune
March 1st, 2004. Beacon Theater, New York. new 5.03.04

"Having listened to the remixed version of Machine Head over the last few weeks prior to the show, I was amazed at how well these songs sounded live. It was especially great to hear the "other" tracks Maybe I'm a Leo, Pictures of Home, Never Before and my favorite When a Blind Man Cries."
full review by Gerard Mazzella....