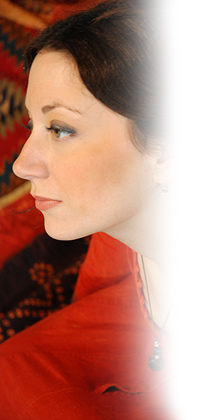 'Red Handed is the first solo album from Gillian Glover and is a collection of sensitive acoustic songs and blues-influenced numbers. Gillian Glover is an insightful songwriter with a distinctive and powerful voice. From the bittersweet and soulful Red Shoes to the foot-tapping, blues infusion of Holy Communion, this is an album of exceptional melodies, exquisite string arrangements and rocking, sing-along tracks.
"Red Handed is an album of great playing, interesting lyrics and cool arrangements. It's a pretty tasty production with nice space floating around. I see Woody is still on form as well." Glen Matlock, Sex Pistols
Gillian has a highly experienced and talented band including: Woody Woodmansey, legendary drummer with David Bowie / Spiders From Mars, Rod Melvin, pianist with Ian Dury, Claus Bøhling, guitarist for Donovan, Michael Giaquinto, bassist for Vice Squad and Pete Dixon, guitarist for The Morgans.
Three renowned arrangers contributed string arrangements to Gillian's album: the brilliant Paul Buckmaster (Red Shoes), Joe Mennonna (Singing You To Sleep) and Deep Purple's Don Airey (Go).
The recording of this solo project began in August 2005 and was finished in January 2007 at Miloco Studios, London, with Roger Glover providing additional production.
Gillian Glover was first heard on Roger Glover's 2002 album Snapshot where she did backing vocals, and lead vocals on the song Bargain Basement.'