DPAS LIVE REVIEW

Deep Purple
Salle des Etoiles, Sporting Club, Monte Carlo, Monaco.
July 17th & 18th 2006
Well, 2006 has been a good year tour-wise from my perspective. Having seen the Astoria show with its vibrant set list and followed the Rapture tour intermittently through the first three months of the year, it was going to be interesting watching the cabaret, chicken in a basket style of the Sporting Club, Monte Carlo gigs - jacket and collar required, meal included in the price of 150 euros. With wine starting at around £45 a bottle, never again will I complain about watered down Carling at £3 a pint!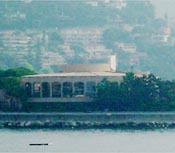 Anyway, arriving in Monte Carlo at lunchtime on Monday, we headed off to the harbour for an envious look at the yachts, many of which were larger than my house. The whole town was covered with posters for the festival and, as we ambled back to the hotel to get ready, we swung by via the venue to check it out, a 2 minute walk from our hotel and basically a circular building with the "Salle Des Etoiles" taking a wedge of it, the stage sitting at the point and the crescent looking out over the sea through floor to ceiling glass windows. Anyway………
Monday, July 17th
Full setlist:
Pictures Of Home / Things I Never Said / Hush / Strange Kind Of Woman / Rapture Of The Deep / Well Dressed Guitar / When A Blind Man Cries / Lazy / Perfect Strangers / Space Truckin' ~ Highway Star / Smoke On The Water. - Kiss Tomorrow Goodbye / No ~ Black Night.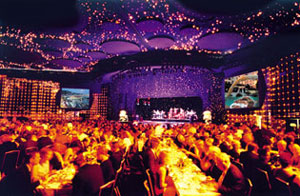 The opening act, the house cabaret band, was very quiet and unobtrusive, which clearly foxed the botox brigade down the front when Purple finally hit the stage with the thundering intro to "Pictures of Home". The sound was really clear, and the intimacy of the venue added to the very different sense of experience, the band working the boards only 20 feet or so away from us on the extendable stage which rolled out to us as we finished our main course (roast rack of lamb with polenta and caramelised pear for anyone who's interested!). "Things I Never Said" is on us, a partly bemused crowd had their ears pinned back even further than their last plastic surgery visit by the power, if only my rudimentary photography skills could have captured the grimaces on their faces……
…or I'd been allowed to take pictures! A discrete tap on the shoulder from a penguin suited chap reminded me that "Ze taking of ze photograph interfere wiz ze uzoor spectateurs". So I switched my flash off, only to find, too, that this also interfere wiz zem. Incroyable!
Still, "Rapture Of The Deep" sees another towering performance, Steve taking centre stage for his solo as the first of many roses, plucked from the table decorations (I kid you not) start to rain down on the stage, a compliment I'm told but this did see the birth of a new dance, devised by Ian Gillan, who had taken to the stage without shoes and was doing some bizarre, Riverdance style moves to avoid the thorns.
There's something not quite working tonight, though. The band seems somewhat flat, probably due to the bizarre situation and unresponsive crowd. Gradually, though, as Steve solo gives over to "Well Dressed Guitar", the crowd around us starts to warm and glances of disbelief are exchanged between people as things start to effervesce during the middle section of the song. The crowd, in turn, now start to pepper the stage with roses, the previous drizzle being replaced with a cloudburst of blossoms.
"When A Blind Man Cries" slows the pace, but it's a fairly perfunctory performance, to be fair, Steve's lamenting guitar solo seeming to fit the downbeat attitude of many of the clearly bemused crowd. Applause is polite but it's just not what I'm used to at Purple shows.
"Lazy" does much better, getting a much more lively audience reaction (maybe the expensive booze flowing?!) and Don pulls some great keyboard work out of the hat as a consequence, I kept thinking he was going to run out of keyboard the way his was flurrying up and down. The keyboard solo after "Lazy" ran to nearly 5 minutes too, and was well received.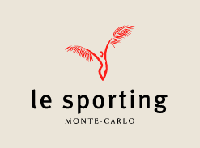 Ian Gillan seems to struggle slightly with the high parts of "Perfect Strangers" though the rest of the band really carry it off well and we get a brief "thank you" before Roger is scraping his pick down the bottom E string and we're into the thumping "Space Truckin"/ "Highway Star" coupling, as well performed as you'd expect from 2 songs which have been a staple of the live set for 34 years. "Smoke.." is "Smoke...", introduced without fanfare though it finally sees even the most osteoperosis-riddled botox victims tapping feet/zimmer frames on the floor.
I was surprised at first encore being "Kiss Tomorrow Goodbye", more so that it went down so well and surely a vindication of those demanding more new songs in the set to get sales up of the new album ("Out tomorrow" according to Gillan!). New song "No" is more of an extended jam prior to closer "Black Night" but could turn into something decent. Shame they didn't do "Junkyard Blues" as a second proper encore instead of the jam, but hey.
Tuesday, July 18th
Full setlist:
Pictures Of Home / Things I Never Said / Hush / Strange Kind Of Woman / Rapture Of The Deep / Well Dressed Guitar / When A Blind Man Cries / Lazy / Perfect Strangers / Space Truckin' ~ Highway Star / Smoke On The Water. - Kiss Tomorrow Goodbye ~ Black Night.
Right from the off, the crowd is more lively than the previous night, a much warmer reception as the lights dim and the snake charming intro tape slithers from the speakers.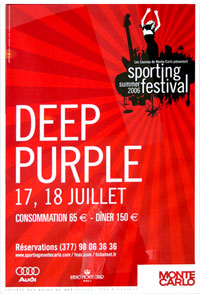 Taking a position 10 seats back, stage centre, we get a much better sound, clear and crisp and plenty of guitar too. Everyone on stage looks looser, more relaxed and into what's going on. Everything Steve pulls off on his guitar tonight hits the spot perfectly, each bend, each sustained harmonic is pitch perfect. "Pictures Of Home" is probably about as good a version as I've ever heard and we're again into "Things I Never Said" which should be retitled "Who's Stupid Idea Was It To Leave This Off The Album?". Release this as a single with a couple of live B-Sides/non album tracks and plug it to death before the next tour, it might even chart.
"Hush" is rapturously (sorry!) applauded by all before we're into "Strange Kind Of Woman", apparently she was put together by a committee according to IG, who seems on much better form tonight. "Rapture Of The Deep" continues to impress, it has that air about it of a classic to these ears and is, in my opinion, this line-ups Perfect Strangers. Awesome, really.
Steve's solo? An exercise in restraint and delicate harmonics and violining, you could hear a pin drop as the audience sat there with mouths open (some dribbling, admittedly) as he worked away in a world of his own, before chucking in a short section of "Back In Black" before launching into "Well Dressed Guitar" which just seemed so much tighter than the previous night, for no reason I could put my finger on.
"When A Blind Man Cries" is also several notches above last night, the emotion in IG's voice matched by Steve's bluesy solo, completely different in approach and feel and really soulful, for want of a better description. "Lazy" sees a rocking return to form, some great noodling from Steve and Don too, the home straight of classics being performed with great vigour and enthusiasm. We even get a woman from the crowd up on stage dancing towards the end of the set, Steve wrapping one arm around her waist and playing one handed at several points.
"Black Night" segues straight from "Kiss Tomorrow Goodbye" without the "No" jam and that's it, house-lights up.
Afterwards, my missus was chuffed to get her picture taken with Don and Roger, I was chuffed to nick a beer from the rider, then we made our way back to the hotel to flick through the photographs and gather thoughts.
Overall, a great couple of gigs, polished, tight and definitely different in terms of setting. Sitting bang in the middle of a week in the south of France, it was a fantastic way of seeing the band.
review: Martin Ashberry; venue photo: Olga Davydova