DPAS CD REVIEW
Various Artists
Purple People
The original Purple Records has often been wrongly perceived as being purely a vanity label set up by Deep Purple at the height of their success. In fact it released some excellent quality music by artists who most certainly deserved to reach a wider audience. What happened instead was that for one reason or another the records did not sell particularly well at the time, and over the years only had a curiosity value largely due to the famous purple label with the white 'P' in the middle. The re-release of the 1973 'Purple People' sampler album should hopefully redress that situation, and put the music deservedly back centre stage.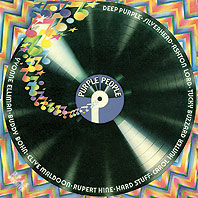 Although not usually a track to kick off a set, 'Smoke On The Water' is an effective curtain raiser. By the time of 'Purple People's release it had already reached full classic status. Although the version here is the regular studio one from the collection's original master-tape, it does sound noticeably different to the digitally remastered 'Machine Head' CD take, exhibiting a warmer sound with what feels like increased stereo separation. I certainly heard it with new ears, which I didn't expect. Purple's other contribution 'When A Blind Man Cries' also gains an indefinable richness of sound, with the Hammond backing coming over particularly strongly. Hearing the two Deep Purple tracks out of context also presents them with a different slant - as products of the one label, alongside their fellow artists. 'Purple People' is about all of the music contained within, and on that score alone it is an unexpected winner.
I can't be the only one not to have anticipated this album with unreserved enthusiasm; more with a collector's curiosity to pick up a few obscurities in pristine condition. But it has proved to be a revelation, opening up plenty of new avenues to explore.
Aside from Deep Purple's members both past and present, Tony Ashton is one of the musicians most closely associated with them. He wrote and recorded the excellent 'Last Rebel' soundtrack alongside Jon Lord in 1971, they then went on to record a joint solo project which emerged as 'First Of The Big Bands' in 1974. The single 'Celebration' was a taster (credited to Tony alone), released in late 1972. It's in the same vein as 'The Last Rebel', with a folky, Civil War / Western theme, steel guitars and all. Pleasant, yet unexceptional. Its B-side 'Sloeback' (making its first appearance on CD) is much catchier, with a very Ashton bouncy bar-room piano riff, and Jon Lord's underlying Hammond sweeping it along. Ashton also appears on 'Gemini Suite Vocals', an excerpt from the studio version of Lord's Concerto follow-up, a recording which most of his Deep Purple bandmates opted out of. On the Windows live take Ashton was helped out by David Coverdale and Glenn Hughes, here he's joined by Purple Records' Yvonne Elliman. I'm not over-keen on the music in the vocal section, but it's interesting to compare the finished lyrics with Gillan's. Purple Records hope to work with Jon Lord on reissuing the studio 'Gemini Suite' as soon as Jon's time permits.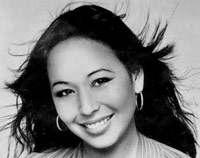 Yvonne Elliman has three tracks on the 'Purple People' CD, all from her 'Food Of Love' album, and all uniformly superb. The single 'I Can't Explain' is a rousing version of The Who classic, with Pete Townshend providing the meaty guitar work. It's B-side 'Hawaii' is quite simply one of the most beautiful songs that I've ever heard. It's an impassioned piece written by Elliman about her native islands, further lifted by the excellent musical backing of musicians such as John Gustafson and Peter Robinson (both ex- Episode Six and Quatermass), Procol Harum guitarist Mick Grabham, and ex-King Crimson drummer Michael Giles. All also contribute significantly to the tremendous pocket symphony 'Love's Bringing Me Down'.
Rupert Hine wrote a significant proportion of Yvonne Elliman's album, as well as producing it. A quirky singer / songwriter, exploding with ideas, he was brought into the Purple Records fold by Roger Glover. His non-album single 'Hamburgers' from 1972 gets its first CD release here. It's odd but catchy, apparently based on a jingle for a Rum ad (between 1972-75 Hine wrote and recorded music for around 40 advertising commercials). The song is smartly driven along by Deep Purple's rhythm section of Ian Paice on drums and Roger Glover on bass & backing vocals. There's more Rupert among the CD's bonus tracks. 'The Monk' is a previously unreleased piece of fluff credited to Hine and David Mac Iver. He was also behind 'Who Is The Doctor', a popped up version of the TV classic's groundbreaking BBC Radiophonic Workshop theme. Dr.Who himself, Jon Pertwee, was brought in to intone over the top. It wasn't a hit, but believe me, much weirder stuff at the time was.
One of the overriding feelings of listening to this collection is bewilderment at how none of the single tracks (excepting 'Smoke On The Water') managed to take off. This is especially true of Silverhead's 'Rolling with My Baby', produced in 1972 by Ian Paice. Silverhead skirted around the heavier periphery of the glam rock scene, sounding rather like a cross between Aerosmith and Canned Heat with Johnny Rotten vocals. Once you get used to the sound, 'Rolling With My Baby' is an undeniable classic, surely they were only an appearance on Top Of The Pops away from the big league.

Three piece rock outfit Hard Stuff contained proven hitmakers John Cann and Paul Hammond, fresh from the classic line-up of Atomic Rooster. Together with John Gustafson they produced imaginative and highly enjoyable rock music, racking up three singles and two albums for Purple Records before a car crash injured Cann and Hammond, bringing the band to a premature close. They had begun two years earlier, supporting Deep Purple's UK Fireball tour. 'Monster In Paradise' appears here as an early rough mix, though I'm hard pushed to spot any real difference from the original. The song already had quite a history by that point. It was written by Ian Gillan and Roger Glover in Episode Six days (a live version appears on 'Cornflakes and Crazyfoam') and was carried forward by Gustafson into Quatermass, who also performed the track live. The Hard Stuff version is uncompromising if a bit messy, and makes an interesting comparison with Glover and Gillan's demo for the Cher Kazoo project. Hard Stuff's original contribution to 'Purple People' was the marvelously tight, off-centre funk rock of 'Libel', the type of simple yet effective nugget that Gustafson was so adept at writing.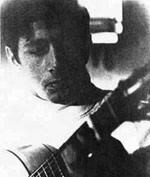 Purple Records certainly lived up to their slogan 'The Open Ear'. Tucky Buzzard were a British band produced by The Stones' Bill Wyman. Their single 'Gold Medallions' is good stuff, assured and swaggering, with a great Jaggeresque vocal delivery. By contrast ex-Neil Diamond guitarist Carol Hunter's 45 sounds a tad lame. Her fluid slide guitar work embellishes the Little Feat / gospel styled 'Look Out Cleveland', but her vocals are sadly not up to the same level. Guitarist Buddy Bohn's 'Vermouth Rondo' instrumental, complete with orchestral backing, is simply a beauty. Buddy's music was some of the very strongest on the Purple label. Ian Paice produced Bunter's unreleased 'Looking Back', a sixties flavoured slice of psych pop which just doesn't seem to fit in on 'Purple People', even with the wide variety of music surrounding it.
Duo Curtiss Maldoon are best remembered for two reasons, firstly that bassist / singer Dave Curtiss auditioned for Deep Purple Mk 1, and secondly that their song 'Sepheryn' gave Madonna a huge hit in 1998 when retitled 'Ray Of Light'. The.dreamy 'Clouds In My Hair' and 'Man From Afghanistan' are spliffing good stuff, and their one album, available on Purple Records CD, is full of good quality music. It's hard not to try and imagine what Madonna and William Orbit could do with some of their other material.
The eclecticism of the music which I've been banging on about is one thing, but it's the overall quality of 'Purple People' that really surprises and delights. Part of the surprise is the sheer amount of extra-curricular musical activity that Deep Purple Mk 2 still managed to emerse themselves in during frantically busy years such as 1971, 72 & 73. All of this means that as far as I'm concerned 'Purple Purple' sits right alongside Mk 2's catalogue, adding an extra dimension to their most successful and productive years. In fact their story now seems incomplete without it.
review: David Browne
'Purple People' is available to buy from the dpas online store

PURPLE PEOPLE LINKS


visit www.purplerecords.net
for more details + mp3 soundclips