So, Ian Gillan, has decided to step away from his day job, and found time to put out another solo album. It's been a while since the last one, proper, the underwhelming "Dreamcatcher", and I'm pleased to say that this has a lot more in common with his classic Ian Gillan Band / Gillan albums, than it does most of his solo work.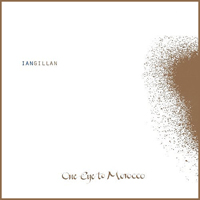 The early Gillan / IGB material was noted for its experimentation and willfully eclectic approach to the world of rock, and large chunks of this album go back to those roots. There are a handful of tracks here that are good as anything he's done in the last 20 years. Sure there are a few misfires, like the cod reggae of 'Girl Goes To Show', but on the whole he's done a pretty good job. He even has a good few cracks at the Blues , with the rollicking 'Change My Ways' and the dense, murky 'Better Days' particularly fine.
Of course, for every one who enjoys those, there will be someone horrified by the dance rhythms of 'Deal With It', but hopefully they'll get drawn back in by the deep fried boogie of the modestly titled 'Ultimate Groove' and the funkified 'The Sky Is Falling Down'. It helps that it's actually a band album, with Mr Gillan roping in most of the players from his "Live In Anaheim" recording, so Michael Lee Jackson, and Steve Morris on guitars, Rodney Appleby on bass, Howard Wilson on drums, Joe Mennonna on sax, Lance Anderson on Hammond and Jesse O'Brien on keyboards bring a unified approach to the recording.
This is better than I ever could have hoped for, and I sense it will get more repeat plays than the last couple of Deep Purple albums. It's out in a myriad of formats to annoy the completists, so take your pick from CD, Limited Edition Vinyl Replica CD with bonus track, 12" Vinyl and gatefold 7" Single (featuring two exclusive tracks as well as the full album on CD).
review: Stuart A Hamilton

The album can be ordered via dpas mail order.