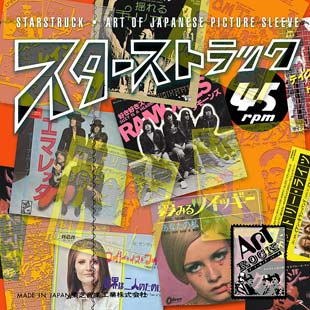 Not a Deep Purple book, but this may interest fans who still enjoy and collect vinyl on a wider level.
Basically it's a fab collection of Japanese single sleeves from the 60s onwards. The covers come from a number of record company archives in Japan, with close on a thousand sleeves featured in full colour. Track titles, label and release date are given for every single, with notes about each act. Volume One covers A-M so Deep Purple are included, with every sleeve illustrated. A selection of Gillan covers are also included, as well as obscure singles by bands like Jerusalem (produced by Gillan), Episode Six, etc.
You can read more about this book at the publishers website (www.easyontheeye.net) and check out some detailed sample pages there too.
DPASMailorder will be stocking the title, but you can order it direct from the publishers. Publication is slated for March 2009.