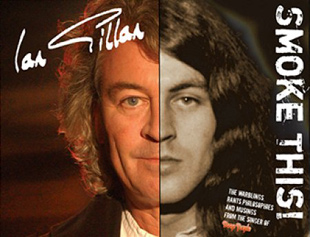 A collection of material posted by Ian on his website over the past few years - his comments on subjects various, lyrics, poems and images - which first surfaced on his Gillan's Inn US tour merchandise stall.
120 pages, the book is a nice shape and size, and has lots of photographs throughout, naturally the majority are of Ian Gillan, most from the Gillan era or the reunion. The best images to me are the small sprinkling of pre-Purple shots which probably come from the family album.
The book is now available through the dpas mail order shop. Full review in DTB Issue 59.
MK