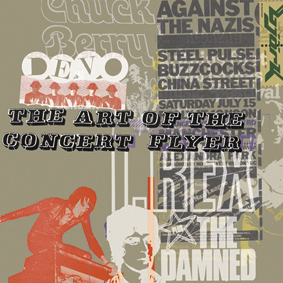 This promising new illustrated book sets out to show the history and development of concert flyers from the sixties onwards. As Simon has been helping out, you'll not be surprised that he's submitted a number of Deep Purple related flyers from the DPAS Archives.
"I'm not sure how many will pass the final content selection, there will be over 300+ flyers illustrated in the book, but hopefully our Deep Purple offerings will get in, as well as rare flyers for pre-Episode Six band The Lightnings, Warhorse, Whitesnake and several others."
We'll let you know nearer the time.
DB