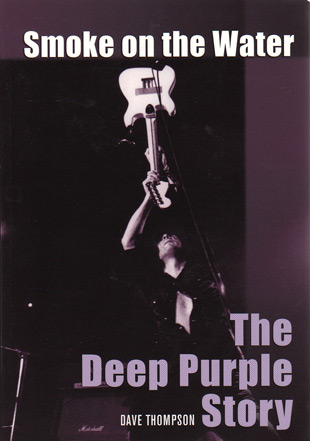 ECW Press, Canada. Published 2004.
Paperback.
Biography of the band, written by the long-time American record; collectors' magazine Goldmine reviewer Dave Thompson.
It's a; paperback, promising on the back "candid interviews with band; members, friends, and fans trace the turbulent history of the band,; including the acrimonious departures of legendary members Ian Gillan; and Ritchie Blackmore and the death of guitarist Tommy Bolin".
The book was reviewed in DTB Issue 57 and is not a bad read, although; new revelations are few and far between. There's a photo section; largely based on Jorgen Angel's collection.
SR