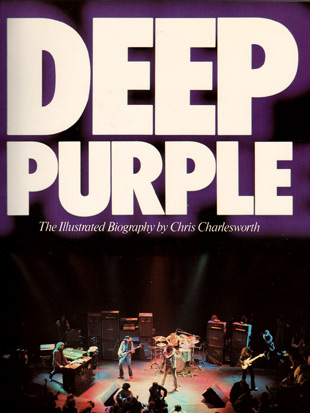 Omnibus Press. Published 1983.
A4+ paperback.
Despite being an old book, this remains a must-have for any fan. It was the first time anyone had actually researched the story of the band in detail and a lot of new facts came to light. Chris had the full co-operation of the management and most of the band, and the benefit of a full-time picture researcher from the publisher who unearthed a lot of rare material.
Running alongside the text and pictures was a concert guide, based on previously unearthed tax records!
Because at the time the group were still disbanded, interviews were a lot more candid than they might have been just a couple of years later. Sadly the book was printed in Italy and the printers later lost the film work used to make the printing plates. The publishers decided it would be uneconomic to redo the book, and so it went out of print. In 2004 the DPAS purchased the copyright to the text from Chris, and incorporated some of this into the book for the EMI 6CD box set. It is planned to publish this book separately shortly.
Copies of the book do turn up for sale, it's often worth checking the music section of second-hand book shops too. There was a Japanese edition which was the same layout but with the text translated, and a dust-jacket.
SR