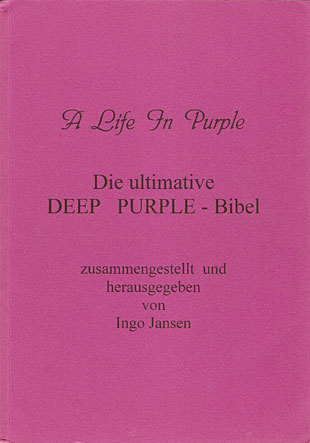 Germany. Published 1998.
Softback, 404 pages.
German / English text, excellent 1968-1997 gig / event diary styled book, listing pre-Deep Purple, Deep Purple, and offshoot bands. Includes sessions discography, A to Z listing of all lyrics 1968 to 1997, a discography of compilation albums, statistics etc. A few black and white photographs.
Scott Wood