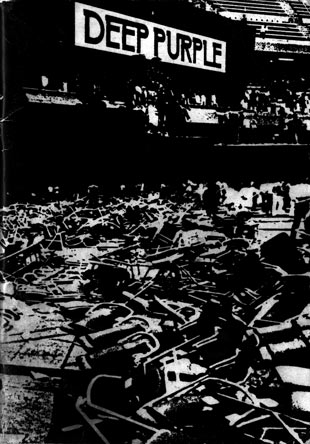 Published : 1982.
100 page A5 paperback
This is the original discography issued by the DPAS. It covers all Deep Purple albums, bootlegs, singles and compilations up to that point. There is a section on solo projects too. Albums are listed with known variations and catalogue numbers, plus descriptive text.
The book also carries several pages of album adverts from the press, and sleeves. Printed in black and white, on gloss paper. The book was available for many years through the DPAS but has been out of print a long time now.
It remains a useful book, albeit a lot of new material has been discovered and released in the two decades since it came out (and the CD format hadn't even been launched). This is reflected in the high price second hand copies in good condition fetch in Japan. The DPAS are preparing a new edition, check the books news page.
DB