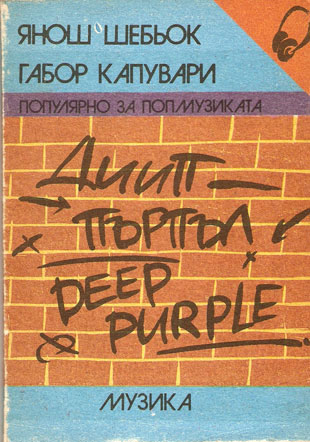 Bulgaria . Published 1990.
Paperback, 120pages.
Deep Purple history originally published in Hungary, 1987.
This edition is a Bulgarian translation from 1990.
Black and white photos, poor newsprint quality paper. The discography has some English text, and includes offshoot band discographies.
According to Rossen Manev, "I agree with you that the quality is not very good, but it is a must for any music fan and in particular Deep Purple fan".
Scott Wood
(with thanks to Marin Varbanov, Andrey Gusenkov and Rossen Manev)