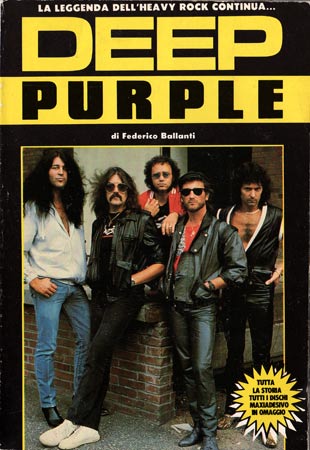 Edizioni Leti, Italy. Published 1986.
A5 paperback, 97 pages.
Written by Ciao 2001 / HM magazine journalist Federico Ballanti.
Italian language biography, with reunion publicity shot postcard attached and a 1984 Ian Gillan interview in the appendix. Includes some nice colour shots of Deep Purple Mk2 taken at Italian shows in 1971 and 1973.
DB