DPAS REVIEW
Whitesnake
The Early Years
Another Whitesnake compilation? Why?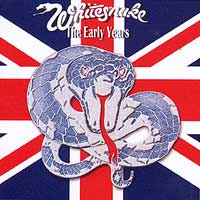 Last year we had the TV advertised single CD "Best Of", the "Silver Anniversary Collection" 2CD and the US 2CD "Here I Go Again". "The Early Years" forms part of the EMI programme of early collections of many of their major catalogue artists with the 18 tracks spanning the years 1978 - 1984, with only four duplicating the recent anniversary sets. Even so, there is nothing here that isn't available elsewhere. So why buy?
Well, apart from that fact that it's been a long, long time since the French "Best Of Whitesnake" which covered the pre-Geffen big hair years, the big selling points (apart from the £7 price tag) is that David Coverdale chose the tracks and, more importantly, wrote the extensive and personal sleeve notes.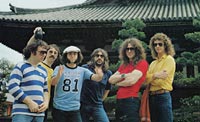 So, if you don't have the entire Whitesnake collection from 1978 - 1984 (and you really should), then this is the compilation you want. There isn't a single track on this CD that isn't utterly essential with the largest haul coming from "Come An' Get It", the greatest UK blues-rock album ever. And don't bothering arguing. It is. Sir David always had that conflict between the spiritual and the venal running through his songs, and when they merged seamlessly as in "Child Of Babylon", "Carry Your Load", "Don't Break My Heart Again" and many others, nothing sounded better. Granted, there were the Pink Pig winning moments ("Sweet Talker", "Lie Down...I Think I Love You", as it's been retitled), but it was the seventies, man! As always, the classic line up of Lord, Paice, Marsden, Murray and Moody, which dominates this album, pushed Coverdale into his finest vocal performances unifying a sound that has proved timeless. Fittingly, the CD finishes, as so many classic concerts did, with "We Wish You Well".
Review: Stuart Hamilton,
c/o Zeitgeist Magazine