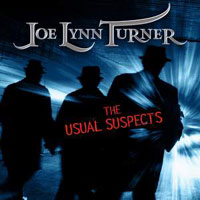 Let's speak of your new album "The Usual Suspects". In what way is it different from its predecessors?
JLT: It is more song oriented than most of my previous releases. "The Usual Suspects" is a revisit to my more melodic rock side. There are some better written songs on this disc. It's got big choruses, strong hooks and amazing production. "JLT" was real blues based hard rock and in contrast this one is more melodic but not wimpy or soft. There are some mellower tracks but the overall sound of the CD is very powerful.
What can you say about the musical team on the album? Pitrelli, the ex Rainbow members, etc.
JLT: They are all amazing people as well as musicians. They are people who have always been there for me throughout my career. There is also some "new blood" with David Z on bass. They have devoted their time, energy and talents when I have been up and down. We all toured together as the 'JLT All Star Band' in the 1990s as well.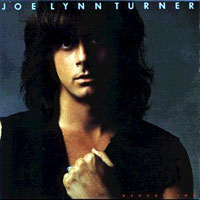 Your first solo LP "Rescue You" has been reissued recently. How do you consider this first opus, 20 years on? I always thought it lacked good bass guitar parts…
JLT: That's an accurate observation. Kenny Aaronson was the original bass player slated to play on the album But then he had some problems with drugs. We had contacted Michael Anthony of Van Halen and he wanted to play on the record. He was real enthusiastic about it and then other obligations with Van Halen made him unavailable at the last minute. That left us high and dry for a bass player so our guitarist, Bobby Messano, ended up playing the bass parts also. In retrospect, I think the bass parts and guitar parts ended up being a bit too conservative.
How do you look back on the Deep Purple "Slaves And Masters" period. Wasn't it difficult to replace Ian Gillan, especially in front of die-hard Deep Purple fans?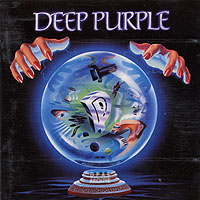 JLT: As for replacing Ian Gillan or any singer that the fans admire, yes, it's always a challenge. But I tried to interpret the songs from Purple's past in my own unique way. In fact, after I joined DP Ian actually sent me a very nice note that told me to "sing as you sing." It was a very gentlemanly thing for him to do. As for how I remember that era, we made a great album, "Slaves and Masters" and wrote some other songs that were not released. We toured the world during the Gulf War when many bands were afraid to go out on the road and the fans were very appreciative. It was a great experience. I completely respect all of the members of Deep Purple and will always admire them for their incredible contribution to rock and roll history and glad I could be part of it as well.
You were Ritchie's protégée. How was it with the rest of the band?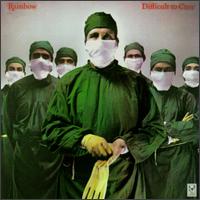 JLT: Well Rainbow welcomed me with open arms. No problems there! Everyone was part of the team and we all worked well together. We were happy to have all this talent on our team throughout all 3 Rainbow albums I was a part of. In Deep Purple…there was a lot of pent up frustrations from the past, ego and jealousy and that lead to the demise of the incarnation of Purple I was a part of. It basically all went down while we were in the studio doing the second album. And then shortly after "The Battle Rages On" came out, Ritchie left.
Let's speak of the Malmsteen episode. "Odyssey" is his best selling album to date. How was the collaboration with him? I remember a song ("Crystal Ball" I think) which is a quasi copy of a Fandango track (Fortune Teller) which was attributed to Yngwie… An opinion about that?
JLT: We co-wrote it. I have seen some reports where I was taken off the credits on items, discographies, an EP and collection CD. I find this really strange because I am credited on the original discs. I think Malmsteen went through a period where he resented my input. People often attributed his level of prominence to me. The melody and lyrics of the songs I co-wrote with Yngwie are mine. Yngwie wrote the music track. He actually had a title called "Crystal Ball" and the music track for it but I added the melody and words. The melody IS the song in my opinion.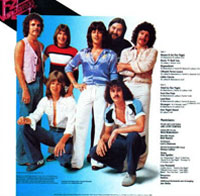 I love the Fandango album "Cadillac". Is there a chance to hear the 4 albums on CD one day?
JLT: Thank you for your kind words. RCA own the masters so they would have to re-release them. Or a company like Wounded Bird records would have to go after the rights for the masters, make a deal and then re-release them. It's a lot of work to do that and I do not have the time to do it myself. It would be nice if Wounded Bird or a company like them could do it.
What do you think of the present Deep Purple line-up?
JLT: It's a different band now. It lacks authenticity without Ritchie Blackmore. I believe Blackmore's riffs and playing helped define the legendary Purple sound that is most identified with the band. However "Bananas" is a good record. It seems that now Purple are moving closer to their original sound and "Bananas" was a step in the right direction.
What do you think of them not wanting to play tracks from albums which Gillan didn't sing on?
JLT: I don't understand that concept. It is strange because I would sing any and all of their songs because I can.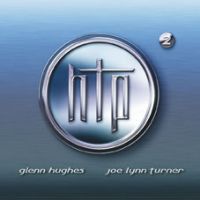 You have collaborated with Glenn Hughes for the last two years. How come?
JLT: Glenn and I have been friends for a long time. When I did a tour in Japan for my 'Holy Man' album, Glenn played bass and also did some vocals plus a few songs of his own. Then my manager and the Japanese record label agreed that we should do something together. I think we pushed each other, which made the whole thing an incredible self-growth process, spiritually and mentally. We knew we wanted to work together but we had no idea that the quality that would come out of it would be so great.
Can we expect a new chapter or is it over?
JLT: Right now HTP is on hiatus because of other projects Glenn and I are doing. But certainly I'd love to do another HTP record.
What are your future projects?
JLT: There is talk about a Mother's Army reformation. I am also working on a rock opera called "Stargazer" about Galileo. The people who are planning to produce the rock opera are the same people who brought the world the "We Will Rock You" show. I am also having fun with the Hit Squad project here in the States. You can read all about that on my website www.joelynnturner.com
Is there any chance of you playing with Ritchie again?
JLT: I'd love to, and some time ago his manager, Carol Stevens, said that Ritchie and Candice wanted me to do a duet with Candice, and I hope they continue feel that way. We always had this magical chemistry…I feel we were one of the better singer-guitar teams in history.