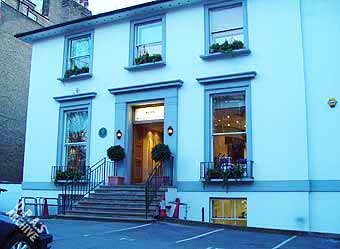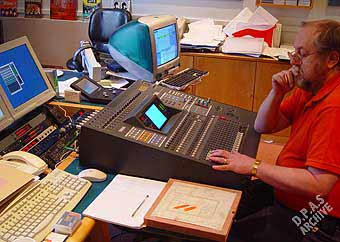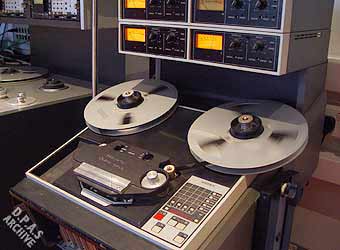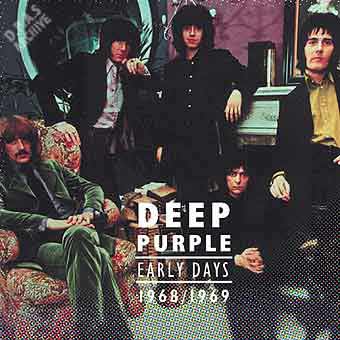 pictures : Abbey Road studio at dusk / Peter Mew at the digital desk / dpas archive 1" tape machine whirring away
/ sleeve visual.
Text & photos © 2003 DPAS/Darker Than Blue.
Not to be replicated, reproduced, stored and/or distributed
in any way without prior written permission
Music © 2003 EMI / HEC Music
Not to be replicated, reproduced, stored and/or distributed
in any way without prior written permission
EMI's new series 'The Early Years' will include a Deep Purple title. Rather than just do a bog-standard collection, the dpas came up with some alternate ideas. One was to check the few surviving Mk 1 multi-tracks and see what they might contain_ Abbey Road was booked in early April to play back both the four and eight track reels.
They sounded wonderful. If Derek Lawrence has taken a bit of stick for the quality of the early albums, this showed it is unwarranted. It was clear how quickly and professionally the backings had been laid down. Even the very first takes were almost perfect. It was obvious they could sound great if remixed on Abbey Road's state of the art gear so we went through each tape, making notes and selecting material for mixing. In the end we selected:
"And The Address" - remixed to produce a stunning sound - the guitar and particularly the organ sounding really fresh.
And The Address streaming mp3 clip



"Blind" - again the crystal clear sound giving it a whole new dimension, and the drumming is amazing.
Blind streaming mp3 clip




"I'm So Glad" - the vocals so sharp you can hear stuff you haven't heard before, with Lord really holding everything together, his work is already so accomplished.
I'm So Glad streaming mp3 clip


We also found an alternate take of "Kentucky Woman", reasonably close to the album version but very strong, so much so I'm not sure why they redid it.
Kentucky Woman streaming mp3 clip



A real highlight was the discovery of a stunning instrumental run-through of "Lalena", which is Blackmore and Lord at their best.
Lalena streaming mp3 clip




Abbey Road engineer Pete Mew fancied having a go at "Hey Joe" as it was such a challenging track. The results are again remarkable, with Rod in particular doing a great job.
Hey Joe streaming mp3 clip



We also located the missing monitor mix of "Hush" for the CD.


The rest of the album will be a selection of existing album tracks, selected to tell the band's story. Mk 1 have never been compiled in Europe before so I hope the inclusion of these extras will give it added interest amongst collectors.
The CD comes with a detailed booklet, with notes by Mk 1 admirer and Mojo writer Kieron Tyler, and rare pictures.
More details in Issue 56 of DTB. Full confimed track list shortly. The title can be ordered from the dpas
Deep Purple Online Store